Stylish Solutions For Keeping Your Home Cool
By Starmark Home Inspections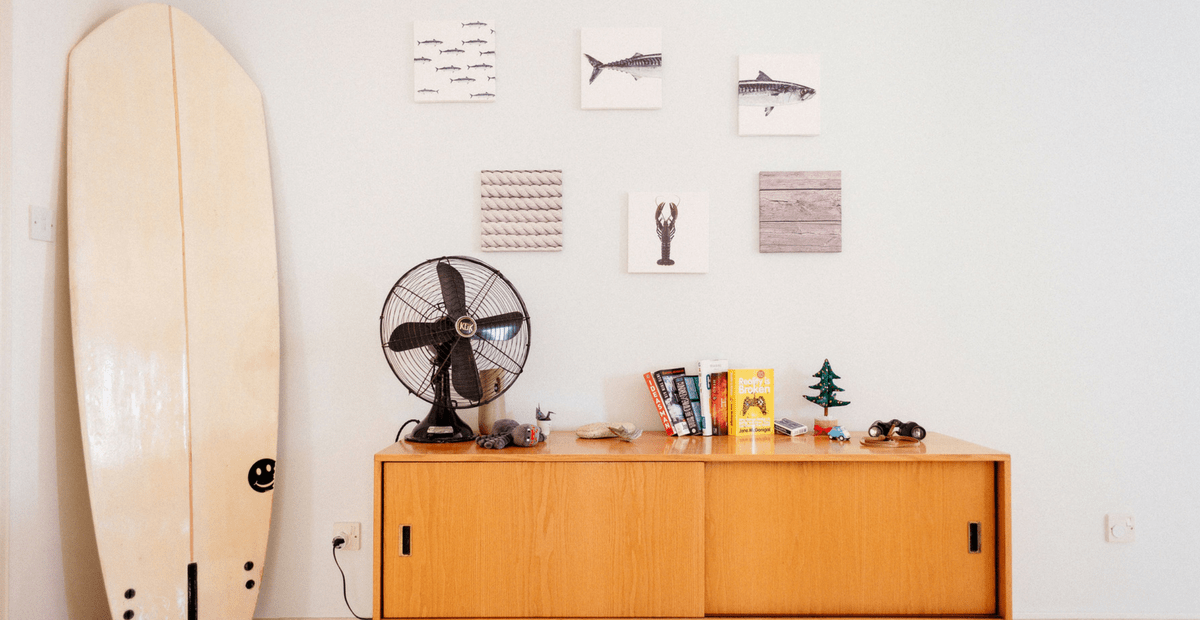 How to cool your home without central AC
Don't sweat it if your home doesn't have central air-conditioning. Whether you live in an older house that can't accommodate ductwork, or you don't want to sacrifice your interior aesthetics with an unattractive air conditioning unit, you can still keep your home feeling – and looking – cool this summer with advanced air conditioning technology. Homeowners without central AC often choose to cool their home with air-conditioners that are clunky, inefficient and downright ugly. Fortunately, you can find higher quality, more attractive ways to cool your home. "Homeowners today are seeking products that are not only high performing, but also visually appealing and fit in to the personality of their home," says Patrick O'Toole, editorial director and publisher of Professional Remodeler magazine. "Installing an attractive air conditioner instead of an outdated unit is a simple change homeowners can make to keep themselves cool during the summer." There are a number of ideal alternatives to traditional HVAC systems that can be a perfect addition to your home this summer season. Below are some tips to keep your home cool all summer long:
DUCT-FREE AIR CONDITIONING SYSTEMS
Duct-free systems have traditionally cooled just one room of the house, and most models aren't made with your home's aesthetics in mind. For example, the unique, multi-zone LG Art Cool Gallery, which has both an indoor and outdoor component, resolves both concerns by allowing users to customize the unit with their own artwork, while also heating and cooling up to four separate areas in the home. The indoor unit hangs on the wall like a picture, and homeowners can insert their own artwork or photography into a frame that conceals the front of the unit, so they don't have to stare at the bland, protruding box on the wall. This energy-efficient system is ENERGY STAR certified and is exceptionally easy to use with a remote control and auto operation modes.
CEILING FANS
Ceiling fans not only help cool a room on their own, but also are a great way to supplement the effectiveness of an existing AC unit by creating further air flow. While older versions are often cumbersome and unattractive, it's now easy to find fans that are both effective, and can function as a beautiful addition to your decor.
BLINDS OR SHADES
Blocking the hot sunrays from shining through your window with blinds or shades is a great way to maintain coolness. Room-darkening blinds, curtains or shades can deliver stylish looks and still shield rooms from the sun during the hottest parts of the day. Also, updating drapery with seasonal, light-colored fabrics throughout the house can help reflect heat better than dark ones, which tend to absorb light and heat.
ADJUST PILOT LIGHT ON GAS STOVES AND WATER HEATERS
Adjusting the pilot light on your gas stove and water heater can be a cost-effective solution, as they often produce excess heat that raises the indoor temperature. If you have a gas fireplace, turn off the pilot light during summer to lower temperatures and contribute to a reduction in your gas bill, which results in energy savings throughout the season.
CFL AND LED BULBS
Incandescent light bulbs turn the majority of the energy they consume into heat. Consider replacing traditional incandescent bulbs with cooler alternatives like CFLs or LEDs. These bulbs consume far less electricity, which could lower your utility bills, and turn most of that energy into light, rather than heat.
PLANT TREES
For a longer-term solution that is also environmentally friendly, plant shade trees around your house, such as Maple, Oak, and Elm. They'll help protect your home from the sun, create an aesthetically appealing landscape and contribute fresh oxygen to your outdoor environment.
From reducing the amount of sunlight that warms your house to installing the latest in duct-free AC units, simple tips like these can help you and your family stay cool this summer and save on your energy bills.

Disclaimer: The information contained in this website is not to be used as legal or financial advice. Any action you take from information on this website is at your own risk.
Starmark Home Inspections
We want to be your building consultant for life! That's one of the reasons we write this blog - to educate YOU!
We offer all of our clients free home advice for life -- call us one month or five years after your inspection and we'll answer your questions about your home!
To Get The Most Comprehensive Home Inspection in the Charlotte Area, Give Us A Call Today (704) 606-8333 Or Click Here To Schedule Online Now!
Here at Starmark Home Inspections, we love talking anything and everything homes! Look around for fun DIY projects, home maintenance tips, and easy upgrades you can make to your home.
Starmark Home Inspections - Proudly Serving the Charlotte Area for 13 years
We perform quality home inspections all throughout the Charlotte metro area in both North Carolina and South Carolina, including Waxhaw, Fort Mill, Ballantyne, Indian Trail, Matthews, Lancaster, Indian Land, Weddington, Stallings, Mint Hill, Harrisburg, Huntersville, Mooresville, University, Concord, Cornelius, Lake Norman, Davidson, Lake Wylie, Tega Cay, York, and Sun City Carolinas.
Call Us Anytime
704-606-8333
We're happy to answer your questions!
7am - 9pm Mon-Sat
robin@starmarkinspections.com
10900 Winterbourne Ct Charlotte, NC 28277