What does a Home Inspector Do?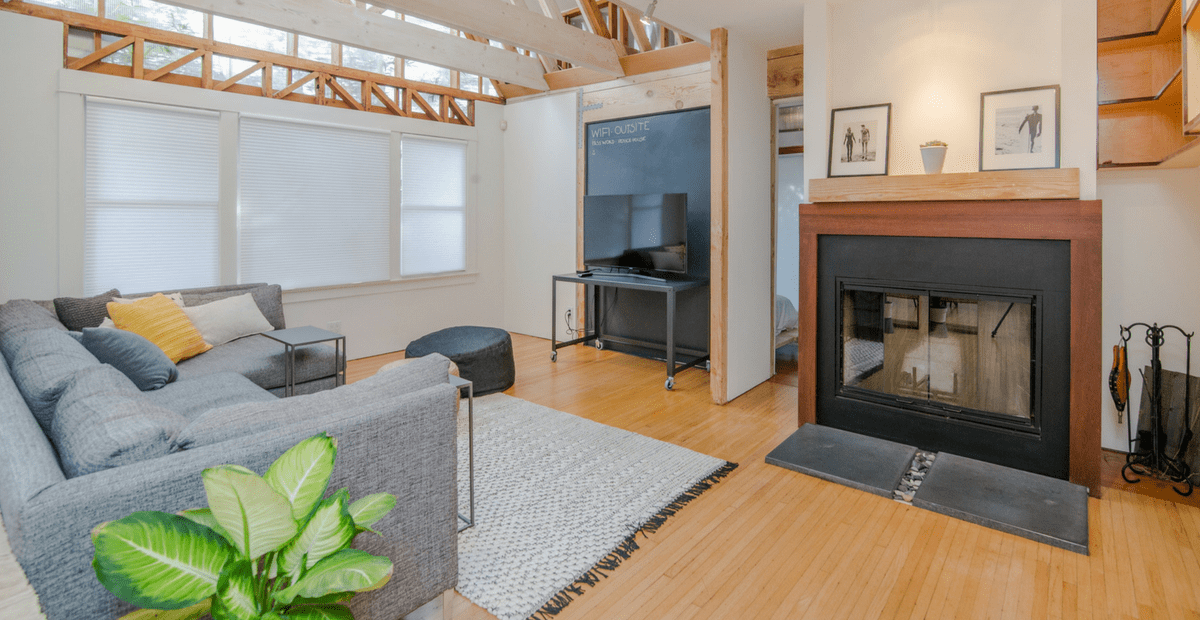 I'm sure you know this by now…Buying a new home is a long and complicated process! One of the most important but least understood parts about punching a house is the inspection. You might find yourself with the question: "What do home inspectors do?"
The job of a home inspector is to determine the current condition of the house through non-invasive methods. The inspector will examine all the major systems of the house, usually looking at the roof, HVAC, structure, plumbing, electrical systems, and appliances. Keep in mind that it's a non-invasive inspection, meaning they aren't going to move any furniture or tear down walls to see what's going on inside. 
They will typically spend around 3-4 hours looking at the house, following a routine that they've been trained to do so they don't miss anything. At the end of the inspection, there will probably be a question and answer time where you can ask about any issues you are particularly concerned about. You can also ask to be shown anything of note. Seeing the issues in person will definitely cement them in your mind.
A day or two later, you'll receive your inspection report. It will go through the major systems of the home, pointing out defects, safety issues, and sometimes cosmetic issues. It should include plenty of photos, noting each area of concern. This information is extremely useful during the final negations. You may want to ask the seller to fix some things, depending on what the report shows.
What's the difference between a home inspection and an appraisal?
Many homeowners get confused at the difference between home inspectors and property appraisers. This is understandable considering they both spend time examining the home. An appraiser tells you (and your mortgage lender) the value of the home. Whereas a home inspector tells you the condition of the home. The main difference is the type of information you get from each and how it affects the buying process.
A home inspector is not going to give you any information about how much the house is worth or even how much repairs will cost. On the other hand, an appraiser may measure the size of the rooms but they won't give you any information about how sturdy the walls are or whether or not the light switches work.
So you can't choose one or the other. You need to get both an appraisal and a home inspection when you're thinking of buying a home.
What does a home inspection cover?
Many people are also confused about the difference between a home inspector and a building code inspector. A home inspector you hire during the real estate purchasing process is completely different from a code inspector sent by the city or county during a building project. A home inspector doesn't check everything that a building inspector would check if you were building a new house or doing a renovation. Of course, we all wish that we could have as much information as possible when buying a house, but the simple fact of the matter is, no one can see through walls! After a house is completed and filled with furniture, there is much less access to the internal components, like wiring, plumbing, or insulation.
There are several professional organizations for home inspectors that each produce standards of practice, outlining what they think an inspection should cover. The American Society of Home Inspectors is one organization that advises particular standards that its inspectors must meet. InterNACHI is another organization with its own standards of practice. If you want to know what inspectors in your area are certified by these organizations, you can often search their directories. Many states also require inspectors to be licensed by the state. To be licensed, an inspector must pass a test showing their knowledge of inspection procedures, but it also means they are required to follow those procedures when they're inspecting your house. 
Why do I need a home inspection?
Even though they can't see everything, it's still very important to get an inspection for any house you're thinking about buying. A professional home inspector taking three or four hours to examine the property in a methodical and thorough way is going to gather much more information than you would if you walked around the property with a checklist. Hiring a professional for this job is essential. Despite not being able to see inside the walls, professionals can draw many conclusions about the condition of the property. They will go into the crawl space and attic to get a good idea of the state of the structure of the home. They will check out the heating and air conditioning system and test all the appliances. They will check every part of the home. Imagine how much work that would be to do on your own! Potential buyers should always hire someone rather than doing a quick check or asking a friend to look it over. You want to know the property is in good condition!
Experts suggest that home inspection services should not only be required when homes are to be bought or sold, but conducted regularly so that there could be a detection of any need for maintenance or repair. Some issues could be serious safety concerns that homeowners really should know about.
After the inspection, a detailed and comprehensive home inspection report about the current condition of the house is provided. Be sure to discuss the findings with your real estate agent so they can recommend how to proceed with the closing negotiations if you so choose.
Will my house pass the inspection?
A home inspector won't tell you whether or not you should buy the house. The point is not to pass a home inspection or fail it, it's more about collecting information about the status of the house. You want to know as much as you can about what you're getting into when buying a house.
It is up to the owner to act accordingly concerning the findings and recommendations. There are many different types of home buyers looking for homes in all different conditions. Even a house that is falling apart cannot fail an inspection. Perhaps the buyer is looking for a real fixer-upper, so a house in that condition is exactly what they are looking for – you never know. That's why an inspector will never tell you if you should buy the house or not. If you attend your home inspection, you may be able to ask the inspector about his/her specific recommendations regarding the issues they found. When you're face-to-face with the inspector, you can explain what you're looking for in the home, as far as condition and maintenance and he/she can advise based on what they've seen. But be aware that not all inspectors are great at explaining what they find or they might not be willing to answer advice type questions. That's why who you choose really matters! Do your homework before you choose an inspector. The service is an investment to protect the investment you're making in your home.
A worthy investment
I hope you've learned a little about what exactly the process entails. If nothing else, I hope you've learned the necessity of getting one done. Not all states require them, but we always recommend you get one so you know what you're buying. A few hours and a few hundred dollars can really protect your investment.
If the inspector finds a major issue with the home that could cost thousands of dollars, oftentimes you can negotiate with the seller to get them to cover some of the costs. However, if you don't have the inspection done, you may find out about that major problem only after you move into the home (even though it was there before you bought the home!). As you can imagine, a situation like that can quickly turn into a nightmare. And sometimes the worse part is knowing you could have prevented it.
Even if you are renting a place, getting a home inspection is something to think about. We even do them for our daughter when she rents a new place. We want to know there aren't any safety issues! Plus, it tells her what condition the house is in so she knows what damage was there before she moved in. It may not necessarily net as much as a real estate negotiation, but it's nice to have documentation to ensure you get your deposit back!
Obviously, we advocate for home inspections because we sell them, but for us, it's more important than making a sale. We tell our friends and neighbors to always get a home inspection, even if they're in another state and can't hire us, because we want them to be protected. That's the main reason we write this blog: we want to help educate our community as well as people all across the country. A few hours with a home inspector will give you the knowledge you need to make a confident decision about purchasing the home and could potentially save you thousands of dollars. That's what a home inspector does.

Disclaimer: The information contained in this website is not to be used as legal or financial advice. Any action you take from information on this website is at your own risk.
Starmark Home Inspections
We want to be your building consultant for life! That's one of the reasons we write this blog - to provice you with helpful information.
We offer all of our clients free home advice for life -- call us one month or five years after your inspection and we'll answer your questions about your home!
To Get The Most Comprehensive Home Inspection in the Charlotte Area, Give Us A Call Today (704) 606-8333 Or Click Here To Schedule Online Now!
Here at Starmark Home Inspections, we love talking anything and everything homes! Look around for fun DIY projects, home maintenance tips, and easy upgrades you can make to your home.
Starmark Home Inspections - Proudly Serving the Charlotte Area for 13 years
We perform quality home inspections all throughout the Charlotte metro area in both North Carolina and South Carolina, including Waxhaw, Fort Mill, Ballantyne, Indian Trail, Matthews, Lancaster, Indian Land, Weddington, Stallings, Mint Hill, Harrisburg, Huntersville, Mooresville, University, Concord, Cornelius, Lake Norman, Davidson, Lake Wylie, Tega Cay, York, and Sun City Carolinas.
Call Us Anytime
704-606-8333
We're happy to answer your questions!
M- F: 8am - 7pm
Sat: 8am - 2pm
Sun: closed
john@starmarkinspections.com
10900 Winterbourne Ct Charlotte, NC 28277