How Much Does A Home Inspection Cost?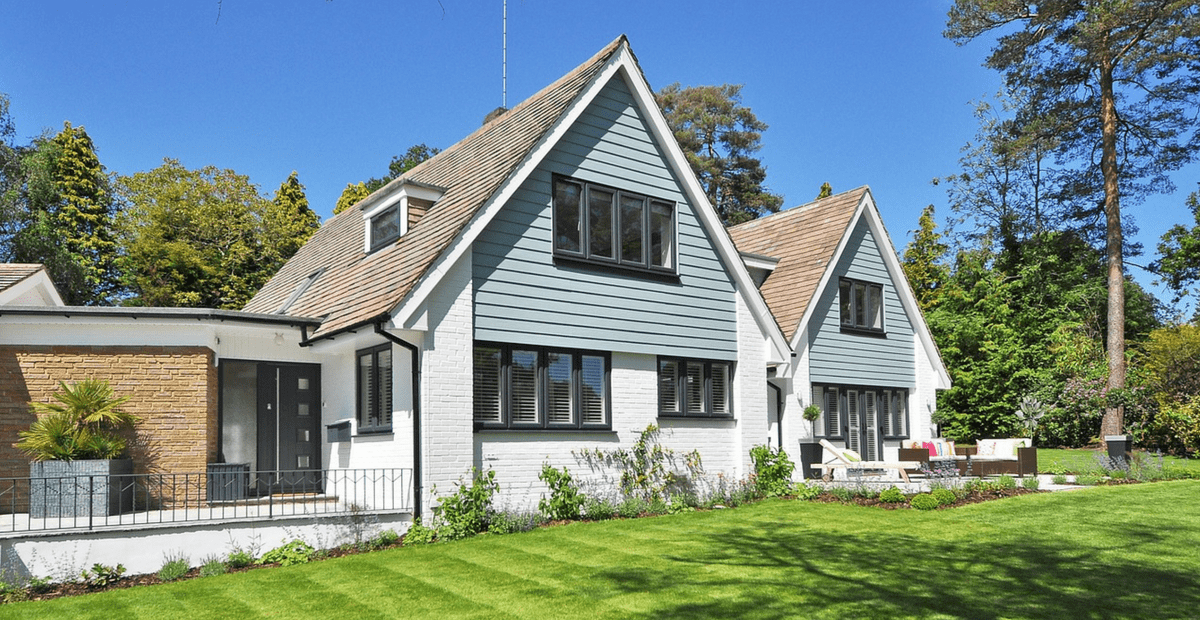 How much does a home inspection cost?
You've put in an offer on a house and are excited to see if everything will pan out. Now you need to find out what condition the house is really in. With everything in the process that you have to pay for you're probably asking, how much does a home inspection cost?
The average cost of a home inspection is between $325 and $550 depending on where you live and the size of the home. There are a few other factors that go into the pricing too, like age of the home, foundation type, and extra tests.
When you get a quote for an inspection, keep in mind there are many things that go into the price. On top of the inspectors expertise and experience, time and difficulty of the task are part of what determine the price. Several factors influence how long it will take to inspect the house and write the report.
Factors that go into home inspection fees
Location
Cost of living plays a part in the cost of an inspection as well. In San Francisco, a home inspection runs around $600 average, which is a couple hundred more than in another area where housing prices and cost of living are much lower. Do some research about the average cost of an inspection in your area.
How much does a home inspection cost in Charlotte, NC?
Since this is our area, we know more about how much it costs here. The average cost is between $250 and $600, depending on the heated square footage, the foundation type (slab, crawlspace or basement) and the age of the home. Sometimes, inspection companies may charge an additional fee for distance or extra structures like out buildings or converted garages. Of course, the inspector you choose is a variable in the cost as well. But remember, the cost is often based on the time it takes and the expertise of the inspector. Sometimes you get what you pay for.
Size of House
For a lot of inspectors, the square footage is the main concern when pricing. This is because larger houses will take longer to inspect. Larger homes can simply just have more of everything: more windows, more doors, more outlets, more bathrooms, more things to investigate and test. They can also have second kitchen or wet bar, multiple HVAC units, a much larger roof, and multiple outdoor decks or patios. All of which will extend the time it takes to do the inspection and to write the report. A smaller house or condo will cost significantly less than a house with 6,000 square feet of space.
Large home
If you're buying a large home, make sure you get what you need out of your home inspection. Some states only require a "representative number" of things to be checked and tested. The larger the house, the smaller that representative number might be when compared to the total number of outlets. Meaning, it's more likely they will miss one that isn't working.
For example, if an inspection company typically tests 5 outlets in an average size house that has 35 outlets total, they might only check 7 or 10 in a larger house that has 85 to 100 outlets. So you see the percentage of outlets that don't get tested is larger in a larger home. So it's more likely that a broken outlet would go unnoticed.
But some companies go above and beyond that requirement. Here at Starmark, we check every instance of something that we can get to. We will test every outlet and light switch that isn't covered by furniture. It takes longer, but its a choice we've made as a business. Different companies have different standards. When hiring a home inspector ask them if they check everything or just a representative sample. You want someone who goes beyond just what is required, especially when buying a large house.
Condo
Inspection a condo unit may not take as long as a regular home. Since most condo buildings have an HOA that is typically responsible for the exterior, the roof, common areas, structure, and maybe even the windows. Be sure to check with the HOA to see what they're responsible vs. what you'd be responsible for.
Foundation type: Basement, Crawlspace, or Slab
There are three main foundation types: basement, crawlspace, and slab. These three are very different as far as inspecting them goes. A basement, depending on if it's finished or not, can be the same as inspecting another floor of the home. A crawlspace is an unfinished area below the home that is usually not tall enough to stand in. That means the inspector has to crawl around on hands and knees in the dirt to get around. Not to mention, there is always the risk of encountering a critter or snake or even harmful insects. Crawlspace foundations are more difficult and time consuming than evaluating a slab foundation. A slab foundation basically means the house is built on a big piece of concrete. Although it sounds (and is) simpler, it has its own set of issues that can arise, such as cracking.  You can see how the experience would be very different inspecting these three types of foundations.
Age of the home
Older Home
Older homes often cost more to inspect because they can be unpredictable. Changes in building codes over the years means the set up of major systems might be different. Plus, various repairs and maintenance can create a patchwork of things to inspect. Older homes don't necessarily have more issues than newer homes, though they can, but they do take longer to inspect. If a home has been renovated, the home inspector needs to take into account what the space was like before and also renovated state. Sometimes, this can essentially double the time it takes to inspect some items.
New Construction
Overall, you might be investing more in the process of inspecting a new construction home, but that's because you'll be getting more inspections and more information. Many people wish they could see inside the walls to know what is going on with their home behind the scenes. Unfortunately, an older home, or a fully finished home doesn't allow us to see inside the walls. We can test the results of systems but we can not see how they are laid out and set up when the house is finished.
But as you go through the building process, you can see inside the walls! This is great news for anyone who is building a home, especially if you're a first time home buyer.  For new construction homes, if the schedule allows, you can opt for a foundation inspection, a pre-drywall inspection and/or a final pre-closing inspection. Inspecting during each of the different building phases will allow you to understand even more about the condition of your home and to address issues early on, before moving forward with the next building phase.
Level of detail in the report
On top of the 3 or so hours an inspector will spend at the property, they will also spend additional time writing your report. Some inspectors will just give a verbal report or a short list of thoughts at the time of the inspection, where as other inspectors will write up a long and professional report, anywhere from 5 to 20 to 50 pages including photos and videos. There's a big difference in the quality and information of those two reports! While receiving the inspection report on site might behoove your home buying timeline, it might not explain the issues fully or give you a well-rounded understanding of the condition of your home.
Other considerations
Some companies base their price on the things they will have to check. They may ask you specific questions about the home's amenities and base their quote on that. Travel time to the inspection might be included if your property is a significant distance from their office, like if you live in a rural area.
Don't overlook the inspector's expertise
A major component of the pricing of many service based businesses is expertise. For example a celebrity hair stylist is going to cost more than someone who recently graduated. That's based on experience, expertise, and reputation. I'm sure you've had an experience in some area of life where you've seen the difference between hiring someone with years and decades of experience versus someone who is new. Of course there are reasons to choose someone who is new and often times you will get a discounted price for being one of their first clients. However, a home inspection is not a situation where you want to get a reduced level of experience and knowledge, even if it does come with a reduced price tag.
Though many states have licenses for inspectors, there are no national guidelines, and state laws can vary greatly. Keep this in mind when evaluating the cost of an inspection. It's another reason why you might get what you pay for. If an inspector offers a lower price, they could be offering a lower quality service, and that's okay by law.
Extra certifications
Though state regulations might be lenient, there are several professional organizations for home inspectors that hold them to higher standards. Look for an inspector who is a certified member of one of the prominent professional organizations. InterNACHI even offers a master inspector certification. With those inspectors you know you're getting someone who has received additional education and training. If you're looking in a state that licenses their home inspectors, you should be able to find the state's Standards of Practice. If you have time, read through the state's Standards of Practice, so that you'll have a better understanding of what home inspectors can and cannot due, depending on the state.
Should cost be a factor when hiring a home inspector?
The true cost of a home inspection could be in what they miss. A cheaper, faster inspector might miss things that a more expensive inspector would find. You can find horror stories all over the internet of homeowners finding huge misses that cost a lot of money or are even dangerous that the home inspector missed.
What matters more than price?
If you compare the few hundred dollar cost of the home inspection to the overall cost of the entire house, you'll see that it's most often less than 1% of the total cost of the home.  This cost of the inspection is almost nothing in the grand scheme of things, and the knowledge you gain from doing a home inspection greatly outweighs the low cost.
Who pays for the home inspection?
There are a variety of options for paying for the home inspection. Most of the time, the buyer will pay for the inspection upfront; don't worry about spending too much money with the mortgage company watching.  Most mortgage companies assume that you'll be spending money on an inspection, but you're feeling uncomfortable about spending the cash, talk with your lender or your realtor to put your mind at ease.
Sometimes, you can add the cost of the inspection to the closing statement and pay that cost at closing. This is a good option for you if you're using all your cash for the down payment.  
The Value of a home inspection
Most people consider a home inspection to be an investment in the future. Many times, a report will show significant repairs are needed. That information is useful in negotiations with the seller, in which the price of the home could be lowered. That's right, spending a few hundred dollars for that information could potentially save you thousands just a few days later.
The knowledge you'll gain can be priceless. You're probably not best friends with the seller or even your agent, so you probably can't trust that they will reveal all the problems that might exist within the home. They are trying to sell it after all, and oftentimes, the sellers aren't aware of all the existing issues themselves. Not that you necessarily need to, but the only way to know the condition of items inside the home is to investigate and test them. This is the basis for conducting a home inspection.
The knowledge you gain from an inspection report can become invaluable. It can be full of information that is not only good to know during the purchasing process, but can also come in handy later on. It's important to know what issues exist within the home that you'll be inheriting from the sellers. Some of those issues might be easy to fix before you close, and some might be something that the seller has lived with for a long time and is not willing to fix. Still, the knowledge of the condition beforehand allows you to take that into consideration when deciding to move forward with the purchase, and to also be prepared to deal with said issue once you move into the home. Once the house is yours, its problems are yours, too, and the cost to repair those problems falls on your shoulders. Of course, additional issues are going to come up after you move in and being living in the home; that's just the nature of home ownership. It's also another reason you'll want to take care of any existing issues before the house is your financial responsibility.
Try to repair any issues before you close, so that you have the budget later on for new, but typical, issues arise. The sellers might not agree to fix any or all issues, but it's all a part of the negotiation process. If the sellers choose not to make a repair, they may opt to give you a credit toward the closing costs or the price of the home. It's definitely worth the cost of few hundred dollars for the home inspection to be able to use that information in negotiation.
With an inspection from Starmark, you'll gain knowledge of many areas of the home:
Exterior, Roofing, Plumbing Fixtures, Plumbing System, Insulation and Ventilation, Heating and Air Conditioning, Electrical System, Built In Appliances, Interiors, Structural Components,  and the Garage. Each home inspection company has its own system for inspecting homes. Some states have requirements for what must be checked, but every company will go about it in a different way. Be sure to ask how they will do the inspection and what they will look for before you make a hire.
While a it only covers the accessible areas of the home, you'll gain valuable knowledge about the structure and systems of the house. (Remember, an inspector can't go moving the sellers furniture or tearing down walls to see what's inside.) But that doesn't mean you wont get valuable information.
In addition to a list of things that need to be repaired, you'll learn things that could cause problems in the future. For example if a gutter downspout is missing something below it to funnel water away from the house, it could erode the foundation in the future. The foundation is fine now, but this little thing could turn into costly repairs 5 or 10 years from now. WIthout a home inspection, you might be missing that valuable insight into how to protect and maintain your home. Even if it's not something you can directly negotiate with the seller, it still could save you thousands in the future.
Not to mention, the peace of mind and confidence you'll gain from knowing what the house is really like. Moving your family into a place where you're aware of the issues and problems will allow you to keep them much safer than if your 5 year old were to discover a bad stair or electrical outlet.
How do I know if I'm getting a good value?
Getting a good value from a home inspection really depends on the quality of the information and knowledge used to find existing or future issues. The more thorough an inspector is, the more defects he has the chance to find. This will increase the value of your home inspection. Don't be afraid to ask the home inspector or home inspection company about the background of the inspectors. How did they learn everything they need to know? What was their training like? Are they licensed?  Check references to see the level of quality you should expect from the inspector you're thinking of hiring.
Cost of Auxiliary Home Inspection Services
Most inspection companies will offer additional services that you can add on to your general home inspection, to learn even more about the condition of your home. At Starmark, our additional services include: 72 hour radon monitor tests ($140), termite inspections ($55-105+), well and septic inspections ($150-$400+), pool inspections ($175+), and HVAC inspections ($125+). Depending on your specific home, you might be interested in adding some additional services. Some companies have in-house experts that can inspect each of these areas and some companies can help you find a trusted partner to perform the tests. Obviously, the prices will vary by state and company, but the value of the information is the same. Talk with your realtor about which services you'll need for the house you're buying and your family's situation.
As you can see, there's a lot that goes into the simple question, how much does a home inspection cost? The main thing you want to consider is the real value of the inspection. Reguardless of the cost, you want to know that you're getting all the information you need and that it's accurate. That can make the difference between a making a confident home-buying decision and not. 

Disclaimer: The information contained in this website is not to be used as legal or financial advice. Any action you take from information on this website is at your own risk.
Starmark Home Inspections
We want to be your building consultant for life! That's one of the reasons we write this blog - to provice you with helpful information.
We offer all of our clients free home advice for life -- call us one month or five years after your inspection and we'll answer your questions about your home!
To Get The Most Comprehensive Home Inspection in the Charlotte Area, Give Us A Call Today (704) 606-8333 Or Click Here To Schedule Online Now!
Here at Starmark Home Inspections, we love talking anything and everything homes! Look around for fun DIY projects, home maintenance tips, and easy upgrades you can make to your home.
Starmark Home Inspections - Proudly Serving the Charlotte Area for 13 years
We perform quality home inspections all throughout the Charlotte metro area in both North Carolina and South Carolina, including Waxhaw, Fort Mill, Ballantyne, Indian Trail, Matthews, Lancaster, Indian Land, Weddington, Stallings, Mint Hill, Harrisburg, Huntersville, Mooresville, University, Concord, Cornelius, Lake Norman, Davidson, Lake Wylie, Tega Cay, York, and Sun City Carolinas.
Call Us Anytime
704-606-8333
We're happy to answer your questions!
M- F: 8am - 7pm
Sat: 8am - 2pm
Sun: closed
john@starmarkinspections.com
10900 Winterbourne Ct Charlotte, NC 28277