New Construction Inspections
Just because a house is new doesn't mean it's perfect!
Why do a Home Inspection on a new house?
You would be surprised at the things we often find at a new home inspection. A new house is definitely not a perfect house! Find out what's going on inside, so you can get your builder to fix it before they become your problems. Make sure the home your family lives in is built well!
There are three opportunities to do make sure everything is going as planned:
This is the only time we can see inside the walls. What a great opportunity to see what kind of job the builder is doing! Wiring, plumbing and structural details are accessible at this stage and never again!
You won't believe what we find at a new construction inspection! Our full 400+ point inspection covers all accessible areas of the home. 
11 Months Later
If your builder offers a warranty, our report will give them a list of things that need to be fixed. It can save you thousands! 
"We purchased a new-build and assumed it would be in almost perfect condition; Starmark proved otherwise! They were able to provide an extremely comprehensive review that, once we work with the builder to rectify Starmark's findings, will ultimately give us peace of mind on our home purchase. Would definitely recommend."
Once construction is finished on your new home, we will perform our 400-point non-invasive inspection on the home, covering all the major systems. Our inspections are much more in-depth than your builder's inspection.  Everything we inspect is listed on our "What's Inspected" page.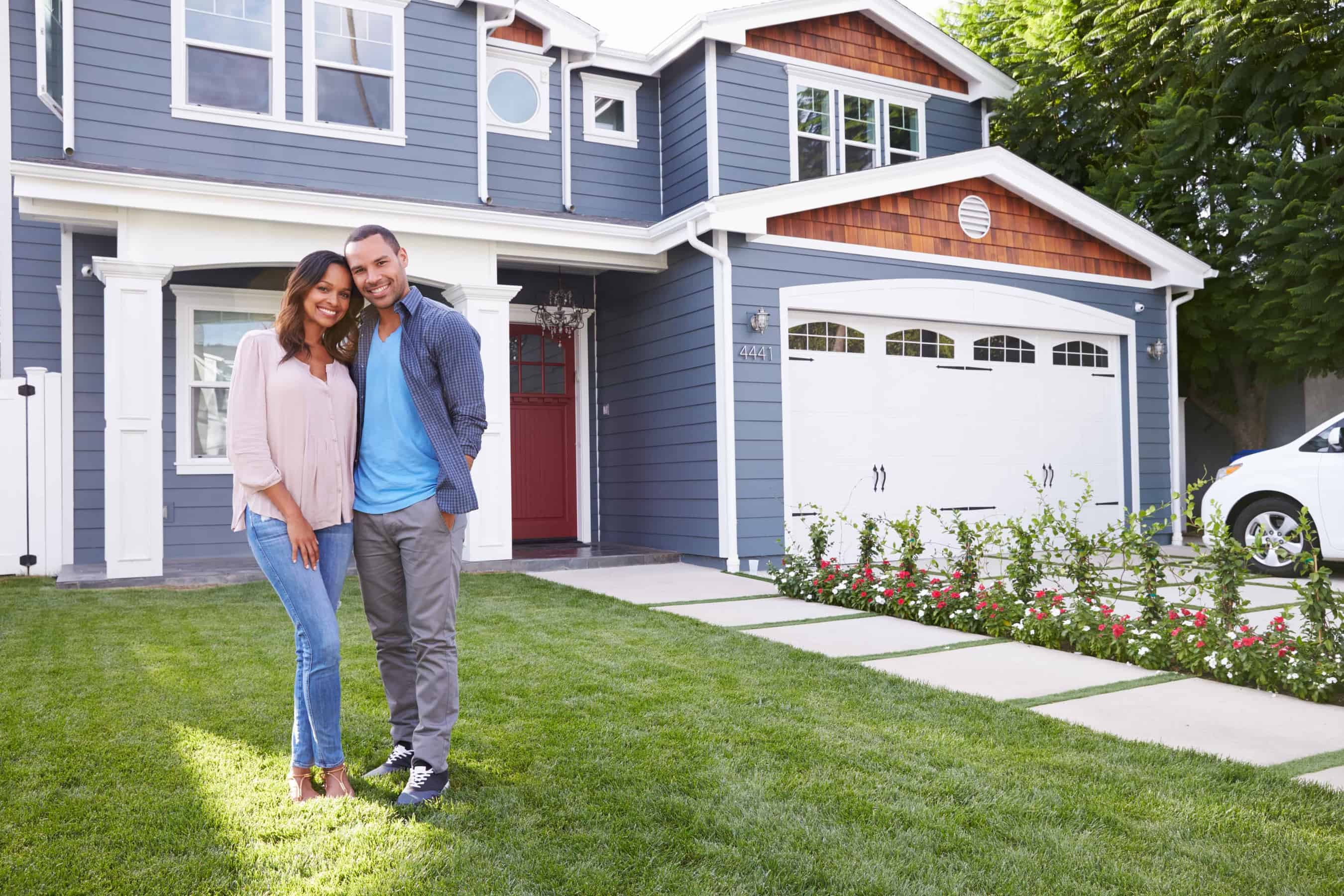 Why do A Pre-Drywall Inspection?
It's the only time you can see inside the walls!  A pre-drywall inspection is a once in a house's lifetime opportunity. Never again will you be able to gain the insight about your home the way you can with a pre-drywall inspection. Before the insulation and dry-wall go in, our inspectors can see how the wiring and plumbing have been installed, as well as the structure of the walls and some of the HVAC ductwork. All of which will be covered after this step, and you'll never be able to get a full picture again. Also, the attic and crawlspace are more accessible at this stage, so you'll get a much better picture of the structure of the roof and crawlspace. You'll want as many issues as possible to be fixed before the insulation and drywall are installed.  
What We Find in Pre-Drywall Inspections:
This video shows things that are we find a lot in new construction homes:
Electrical lines that are not properly firestopped and protected.
Loose or missing bolts where the structure is attached to the foundation.
Joist hangers not fully nailed down, which cuts down on the strength of the structure.
Damaged Trusses and/or misplaced connector plates.
Repairs that are done incorrectly. 
Water lines that are not properly protected as they go through walls.
Pre-drywall Inspections usually last around 1.5 to 2 hours and the cost ranges from $180-$250+, depending on the size and foundation type of the home.
Think of the value of discovering things like what's in the video! And how good it will feel to know that you have knowledge of these things going on or not going on in your home. 
Service and Knowledge Second to None….
While living in CT, we contracted with Starmark to inspect our new SC home as it was being built. John, the inspector, was professional, thorough, and very knowledgeable. Our written inspection reports were very detailed, and John worked closely with our contractor. He also took the time to offer an explanation for things beyond our expertise.
We again hired Starmark for our first year inspection, and found them to be an absolute blessing—-the inspection is, by far, the best investment in our new home that we've made!!!
Very detailed oriented…tremendous partner for a 1st home time buyer like we were.
My wife and I purchased an newly constructed home and reached out to John for a final home inspection. The Starmark Inspector was able to pick out many things that the builder missed while educating us on why things were wrong. He also challenged the builder on things that they were certain were done right, but the inspector knew that they were not. He also went out of his way to make some time after the inspection to talk to the builder about the areas he was most concern about just to give us a much-needed security blanket. Our only regret was not hiring Starmark for the pre-drywall inspection for which I am sure they would have been a tremendous resource. In the end he gave us a incredibly detailed report in a short time frame and he was able to address our concerns. We HIGHLY RECOMMEND him. Thank you Starmark.
Finished New Home Inspections
You must be thrilled that your home is finished! Congrats! Before you sign the final deal, a home inspection will point out things that the builder may have missed. You'll want the builder to fix these before you move in. Many times they will, but you wont know what issues there are until you have it inspected.
Our new construction inspections includes everything that our buyer's inspection does.
Our new home inspection pricing is based on:
– home size (heated square ft)
– foundation type (concrete slab, crawlspace, or basement)
Call us for a quote 704-606-8333 or schedule online.
We're not the most expensive in town and we're not the cheapest. We offer the best value for the money because our inspections are such high quality. Read more about how we train the best inspectors in town to do the highest quality inspections.
A home inspection is an investment in your future. In some cases, our inspections may cost a little more than our competitors, but that's because we take our time and find things they don't, which will save you money in the long run.
Pre-drywall Inspections usually last around 1.5 to 2 hours and the cost ranges from $180-$250+, depending on the size and foundation type of the home.
New Construction Package Discount
If you book any two or three services (Pre-Drywall Inspection, New Construction Home Inspection, and 11-Month Builder's Warranty Inspection) for your new home in the Charlotte area, we will give you a discount on all services.
Book two services and receive $50 off your total bill.
Book three services and receive $75 off your total bill.
That's in addition to all the money you'll save by catching issues before they turn into big problems. 
All of our inspections include:
Flexible Scheduling
We answer our phones until 9pm to accommodate your scheduling needs. Or easily schedule online. We even offer Saturday inspections.
Online Reports
Our detailed reports are delivered through our online reporting system. They include an easy to read summary followed by full descriptions, including pictures.
Home Advice for life
We want to be your building consultant for life! Call us any time in the future, months or years from now, with your questions about your home.
Starmark Home Inspections - Proudly Serving the Charlotte Area for 13 years
We perform quality home inspections all throughout the Charlotte metro area in both North Carolina and South Carolina, including Waxhaw, Fort Mill, Ballantyne, Indian Trail, Matthews, Lancaster, Indian Land, Weddington, Stallings, Mint Hill, Harrisburg, Huntersville, Mooresville, University, Concord, Cornelius, Lake Norman, Davidson, Lake Wylie, Tega Cay, York, and Sun City Carolinas.
Call Us Anytime
704-606-8333
We're happy to answer your questions!
M- F: 8am - 7pm
Sat: 8am - 2pm
Sun: closed
john@starmarkinspections.com
10900 Winterbourne Ct Charlotte, NC 28277