How Do I Increase Curb Appeal?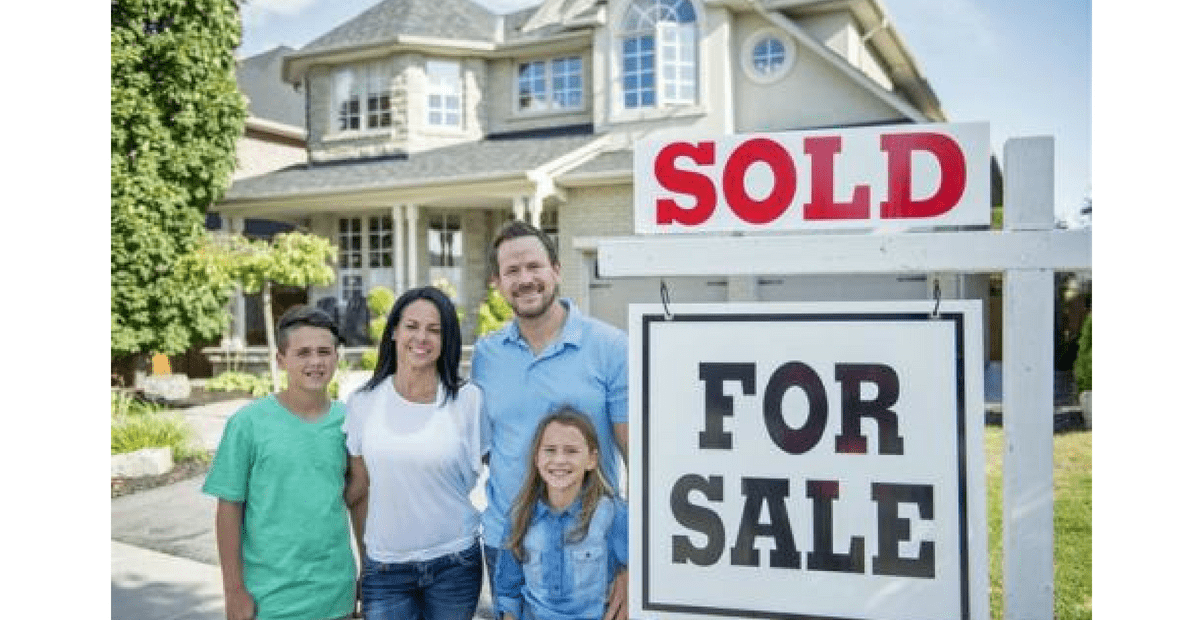 "You can never make a second first impression." I'm sure you've heard it; we all have! First impressions are so important and especially so when it comes to putting your house on the market. It's the first thing potential buyers see when they look at your listing online and it's the first thing they'll see in person as they drive up to the home. So if you're trying to sell your home, you're probably asking, How do I increase my curb appeal? Here are a few things that enhance your home's curb appeal and leave a lasting impression on potential buyers.
The Mailbox
Before they even walk through the front door (another essential opportunity), a potential buyer will walk past your mailbox. This seems like a silly thing to dwell on, since almost everyone has one and they (basically) look the same, but an inviting mailbox can help set the tone for an inviting house overall.  If you've got a simple metal mailbox with a wooden post, a fresh coat of paint can go along way! Also, consider purchasing a new metal mailbox piece. If you've lived in your home for a while, chances are you haven't changed the mailbox, and if it's metal, chances are the paint has flaked off and perhaps there's some rust showing.  This could also be easily fixed with a quick coat of spray paint (be sure to take the flag off, so that it remains its own color). Installing new house numbers on the mailbox can also elevate the overall look of the mailbox. If budget and space allow for it, fresh plants and landscaping help create an inviting look. Opt for perennials, as opposed to annuals, for longer lasting blooms.
The Driveway
A cluttered driveway can give a potential buyer a cramped feeling before they even step foot into the house. If possible, try parking your car in the garage or carport, or on the street around the corner. This will also leave ample room for them to stand in the driveway and admire the house from afar.  If you've got cracks in your driveway, be sure to pick those pesky weeds out of the cracks and, better yet, have the driveway pressure washed to give it that extra shine!
The Walkway and The Front Door
You want to be sure that the walkway up to the house and front door are well lit. If you have existing exterior light fixtures, make sure the bulbs are in good working order and turn on at the appropriate times of day. Consider adding some lights to line the walkway, or a couple extra sconces around the garage or carport area. You also want the walkway to the front door to be easy to navigate and not stressful.  Make sure any bushes and trees are trimmed back (no low hanging branches that you'd need to duck or swerve to avoid) and pick those weeds around the edge of the walkway so that they're not hanging over, looking unkempt.
An easy way to freshen up a front door is to paint it. If the existing color coordinates directly with shutters or trim, just slap a fresh coat on – it will make a big difference! In addition to paint, updating the door hardware will have an impact as well. Don't forget the hinges when switching the doorknob and knocker!
Just beside the front door lies the doorbell. There's nothing more un-inviting than a doorbell that doesn't work, or one that's not even attached to the wall. Be sure that your doorbell is in working order and isn't hanging by the wires.
And even if you've already put new house numbers on your mailbox, be sure to change out the ones by the front door, too. You want them to be easily visible from the street, so that potential buyers don't end up at the wrong house or worse – can't find your house and go on to their next showing.
The Front Porch or Stoop
Ideally, you want the front porch to inviting with cozy furniture and decor, but not overwhelmingly so. You don't want to detract from the house innate beauty and design. A simple bistro furniture set or swinging bench helps the potential buyer to easily imagine his or her life on the front porch.
In keeping with the cozy vibes, no one likes to walk into spider webs unsuspectingly. Be sure to knock those dows and sweep any crunchy leaves away. Plants are always a nice addition to any front porch or stoop, just don't over do it. You still want to be able to access the furniture and front door easily, without having to navigate large or overgrown plants. If you're not be trusted with living plants, you can always opt for artificial plants that still give that great lush look.
The Gutters and Roof
It can be especially tricky during the fall season, but it's important that your gutters are cleaned prior to putting your house on the market, and maintained during your listing.  Not only do clogged gutters look unappealing with leaves and sticks popping out from every inch of the roofline, but it can also lead to overflow during rain storms. The overflow can leave dirty streaks along the exterior of your house and cause muddy areas on the ground below.
Along the same lines, you'll want to clean off your roof, if possible. Piles of leaves and sticks on the roof can draw the eye from your inviting front door to the messy roof above.
The Landscaping
You don't need to be a landscaping guru to create great curb appeal, but you do need to maintain your plants and trees. A well kept yard is the best (not so) well-kept secret to curb appeal.  Be sure to trim the bushes and trees, getting rid of any extraneous branches or overgrowth. Spread new mulch or pinestraw right before listing your home on the market. A fresh layer of mulch or pinestraw gives a soft, lush feel to the yard. In addition to mowing the lawn, make sure that the there aren't any weeds encroaching on the curb, driveway or walkways. Even with well trimmed bushes, a weedy walkway feels unkempt.
Don't forget to decorate the lawn as well. A nice bench and garden stool pairing is an easy way to make the yard feel that much more inviting.
The Seasonal Decor
You already read about not overwhelming the home with decorations and plants, but letting the innate beauty of your home stand out. The same goes for holiday and seasonal decorations. If you're listing your home during a holiday season, try to tone back your decorations. But that doesn't mean don't decorate at all! A few simple, neutral decorations can spruce up your curb appeal, while still allowing any potential buyers to imagine the home with their own decorations. For instance, if your home is listed during the Halloween season, maybe go a more muted route with a group of  orange and white pumpkins and a simple Happy Halloween wreath on the door. Or if it's the holiday season: a strand of garland around the front door or some simple lights around the railings, with a frosted wreath on the door, is a great way to decorate for the holidays without overwhelming the buyers.
The Neighborhood
Throughout all of your essential curb appeal updates, keep in mind the rest of your neighborhood.  It's best if you keep close to the overall style and feel of your neighborhood and not to veer far out and appear over the top with landscaping or decor. There is such a thing as doing too much. 

Disclaimer: The information contained in this website is not to be used as legal or financial advice. Any action you take from information on this website is at your own risk.
Starmark Home Inspections
We want to be your building consultant for life! That's one of the reasons we write this blog - to provice you with helpful information.
We offer all of our clients free home advice for life -- call us one month or five years after your inspection and we'll answer your questions about your home!
To Get The Most Comprehensive Home Inspection in the Charlotte Area, Give Us A Call Today (704) 606-8333 Or Click Here To Schedule Online Now!
Here at Starmark Home Inspections, we love talking anything and everything homes! Look around for fun DIY projects, home maintenance tips, and easy upgrades you can make to your home.
Starmark Home Inspections - Proudly Serving the Charlotte Area for 13 years
We perform quality home inspections all throughout the Charlotte metro area in both North Carolina and South Carolina, including Waxhaw, Fort Mill, Ballantyne, Indian Trail, Matthews, Lancaster, Indian Land, Weddington, Stallings, Mint Hill, Harrisburg, Huntersville, Mooresville, University, Concord, Cornelius, Lake Norman, Davidson, Lake Wylie, Tega Cay, York, and Sun City Carolinas.
Call Us Anytime
704-606-8333
We're happy to answer your questions!
M- F: 8am - 7pm
Sat: 8am - 2pm
Sun: closed
john@starmarkinspections.com
10900 Winterbourne Ct Charlotte, NC 28277