Who hires the home inspector?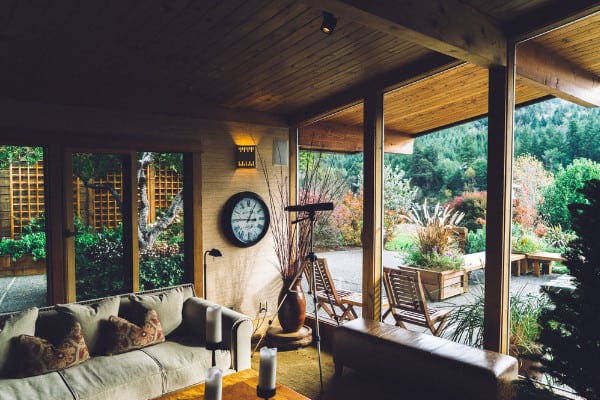 If you're in the middle of buying a home, a home inspection has probably crossed your mind. Getting a professional to look over the home and tell you what condition the main systems are in is a very important part of the process. You might be wondering "who hires the home inspector?".
Home inspectors are third party and can be hired by anyone at any stage in the process. Typically, they are hired by the buyers after an offer is made. The buyers benefit the most from the information provided in a home inspection report, so typically they will be the ones to hire and pay for it.
Sometimes the contract for the offer specifies that a home inspection is required. In those cases, the contract should specify who hires and pays for the inspection, but most of the time it's the buyer's responsibility. A home inspection is part of the buyer's due diligence. Between the time the offer is made and the house is closed on, the buyer gets to do due diligence. That means they can investigate the house further and decide if they want to go through with the sale. An inspection is often part of that process. Because the timeline is dictated by the offer contract, buyers need to work quickly to hire a home inspector so they can have the information they need in order to make a decision before the deadline.
However, there are some instances when a seller will hire a home inspector.
When does the seller hire the home inspector?
Sometimes the seller will want a home inspection too. Some agents recommend sellers get inspections before they put the house on the market. That way, they will be prepared for what is coming down the line from the buyers. That doesn't mean that the buyers wont opt to get their own inspection after an offer is made. It just means that you'll know if that inspector is going to find anything major or not. This is important for sellers because a buyer might ask the seller to fix major problems before the deal will close. If the seller has advanced notice of the problems, they can adjust the price accordingly, or at least be prepared to negotiate in proportion to the problems. If the seller's home inspection report comes back in good shape, they can choose to offer the report as additional information for potential buyers. Although the report is written by someone who was working for the sellers, the information is still nice to have when looking at different options. It could offer a competitive edge over some of the other homes the buyer is considering. As a seller, that might be worth the money to you depending on your situation. How quickly you want to sell the house may affect whether you decide to offer that extra information to people looking at your home.
How to find and hire a good home inspector
Many agents have a list of home inspectors that they've worked with in the past and prefer. It's a good idea to take those names into consideration, but to supplement that with your own research. If you trust your agent and your agent trusts the people on the list, then it's likely that they are a good choice. The agent has sold many homes and therefore probably seen a lot of inspection reports, both good and bad. That kind of experience is hard to come by yourself, unless you've bought a bunch of homes.
RELATED: What does a home inspector do?
Keep in mind that the home inspector works for you though, and not your agent. You want someone who is going to tell you the truth about the home's condition, not someone who is going to sugar coat things to maintain a relationship with your agent. By this point in the process, you may know if your agent is someone who would keep those kinds of ties or not. Just something to keep in mind as you receive recommendations. Be sure to check out their websites and reviews on third party sites like Google and Yelp. There are also sites that are specific to home inspectors like HomeInspector.org and Home Advisor. Checking review sites should be a major part of choosing which home inspector to hire. As with any type of reviews, keep in mind that the people writing them are coming from a variety of different viewpoints. Something they think is a big deal might not be anything that you value. Or consider that people often write reviews when they are full of emotion, either good or bad. But there are a wide range of inspectors out there so it's a good idea to get a feel for what type you're going to get. Hiring a home inspector is not like buying a car. Not all home inspectors are built the same. There is a wide variety of education even in states where a base level of training is required. Experience and knowledge play a large part in an inspectors ability to find what they need to find in your house. Reading reviews from other people who have been where you and have seen the results, is always helpful.

Disclaimer: The information contained in this website is not to be used as legal or financial advice. Any action you take from information on this website is at your own risk.
Starmark Home Inspections
We want to be your building consultant for life! That's one of the reasons we write this blog - to provice you with helpful information.
We offer all of our clients free home advice for life -- call us one month or five years after your inspection and we'll answer your questions about your home!
To Get The Most Comprehensive Home Inspection in the Charlotte Area, Give Us A Call Today (704) 606-8333 Or Click Here To Schedule Online Now!
Here at Starmark Home Inspections, we love talking anything and everything homes! Look around for fun DIY projects, home maintenance tips, and easy upgrades you can make to your home.
Starmark Home Inspections - Proudly Serving the Charlotte Area for 13 years
We perform quality home inspections all throughout the Charlotte metro area in both North Carolina and South Carolina, including Waxhaw, Fort Mill, Ballantyne, Indian Trail, Matthews, Lancaster, Indian Land, Weddington, Stallings, Mint Hill, Harrisburg, Huntersville, Mooresville, University, Concord, Cornelius, Lake Norman, Davidson, Lake Wylie, Tega Cay, York, and Sun City Carolinas.
Call Us Anytime
704-606-8333
We're happy to answer your questions!
M- F: 8am - 7pm
Sat: 8am - 2pm
Sun: closed
john@starmarkinspections.com
10900 Winterbourne Ct Charlotte, NC 28277